You have never seen a machine like this.
Perfect for testing in clean rooms or other sensitive areas where you need to visualize the air flow without the disruption caused by higher velocity devices. 
Our Hazer Professional machine comes with all the extras included. It has a lithium-ion battery, a zero velocity nozzle, a Power supply (that will run the unit when the battery isn't charged) , a remote control and a 500ml bottle of fog fluid.
All of this inside of a highly portable hard carrying case with foam inserts to keep everything in place.  

Ships from our warehouse in Arizona at an unbeatable price.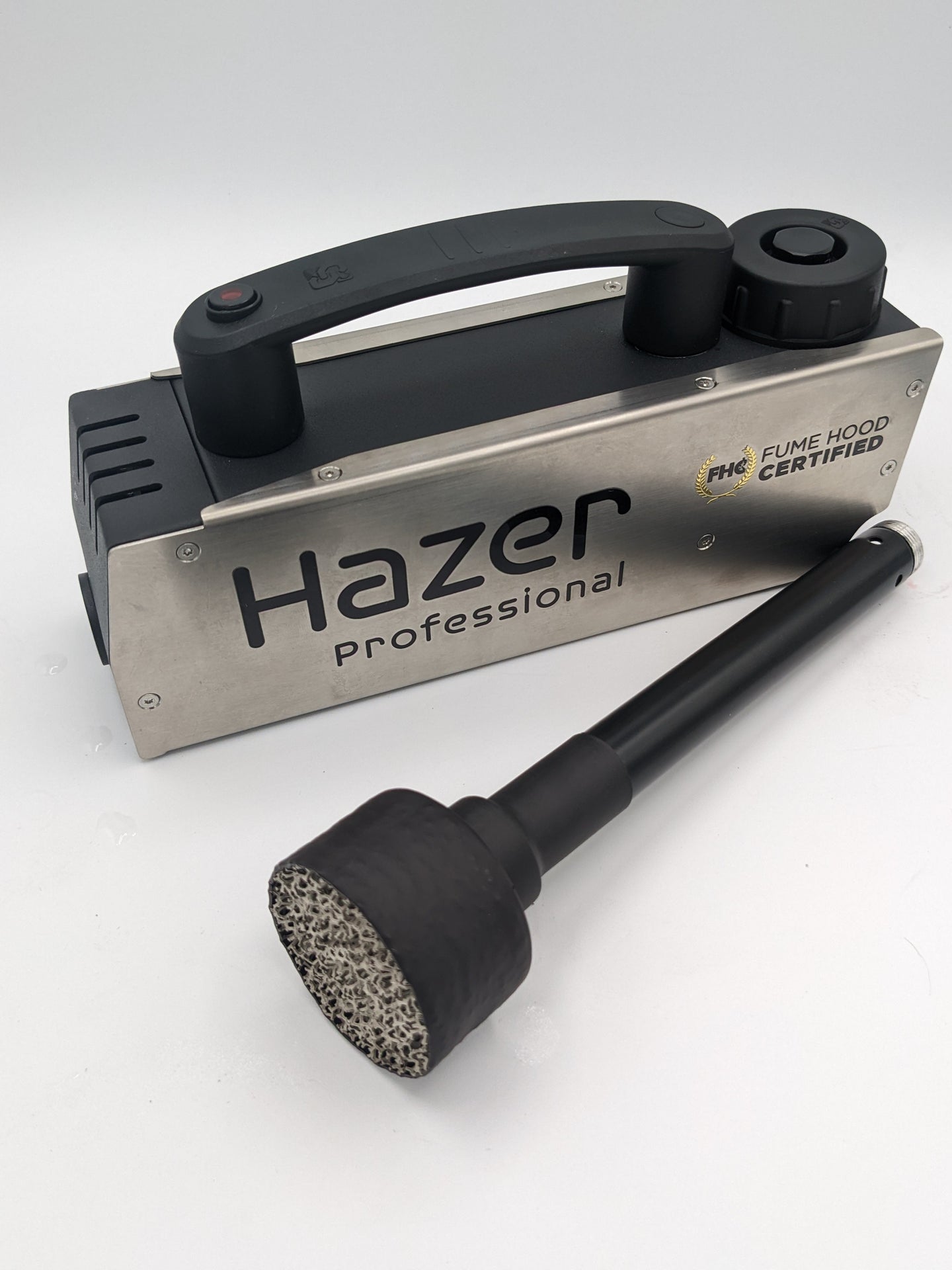 Shipping Questions?

Please request a quote or reach out to us for

consolidated shipping rates or special situations