products/SH13.jpg
The standard calls for a release rate of 4LPM. How do you know the ejector is actually outputting the correct amount? We digitally calibrate each ejector. The ejector comes with a digital PSI gauge to ensure proper output.
The ASHRAE 110 Standard calls for a SF6 release rate 4.0 LPM.  How do you know you are releasing 4.0 LPM? Three factors influence the actual output.  The upstream pressure from the regulator, the porosity of the Bronze Sintered metal filter and the hole diameter in the Critical Orifice.  We have tested dozens of ejectors all made to specification and they have manufacturing tolerances. Thus, at 30PSI we see varying outputs.  
We take a standard ejector made to the specifications in ASHRAE 110-2016.  We replace the dial gauge and replace it with a digital PSI gauge.  We then use a special mass flow sensor that is made specifically for SF6 to adjust the pressure to get exactly 4.0 LPM.  We then record the pressure on the digital PSI meter.
 Now anytime you adjust the regulator to the calibrated pressure on the digital PSI meter you will outputting exactly 4.0LPM.
Experience has shown that most ejectors are not putting out exactly 4.0LPM.  If the release rate is not exact, is your containment test valid?  We have to calibrate our other instruments, why not the ejector?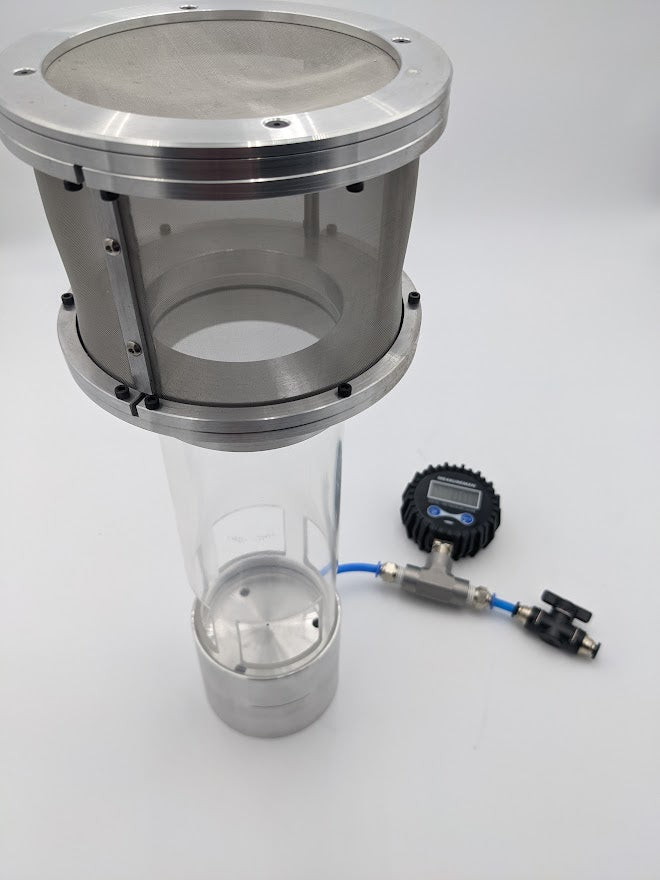 Shipping Questions?

Please request a quote or reach out to us for

consolidated shipping rates or special situations